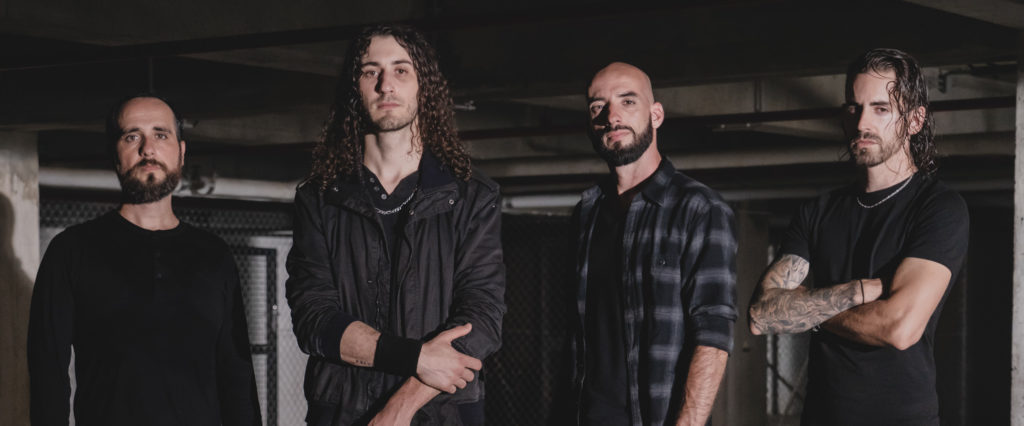 LEVITH is a Metal band from Nice (France) founded by Tony Amato (vocals), Michel Beneventi (guitar), Yann Hallier (bass) and Trystan Domenech (drums). Their music is a mix of heavy, power and groove but also incorporates dark ambient tones. As far as live shows go, the quartet delivers a strong and communicative set, which sets the tone through its engaging heavy sound.
Their first single « Critical Point » was released in September 2020 on mainstream music platforms as a preview of their upcoming full length record, along with a music video released through YouTube. The video was produced by the French visual media company Rhino Production. It includes the contribution of actors through four parallel scenes, which end up merging into an intense final sequence scene.
The band will release its first record « Around The Impulse » in June 14th 2023. A second music video for the song « Spine Reversal » has recently been produced as the second single of the album.